Near this time last year, I was in a car, trekking up a winding mountain road with friends, my heart unknowingly preparing itself to collide with Jesus himself in a brand new way. Those days spent just out of the world below's grasp still ring invaluable; it was the first time I felt as though a handful of young hearts could change the world. After all, they changed mine.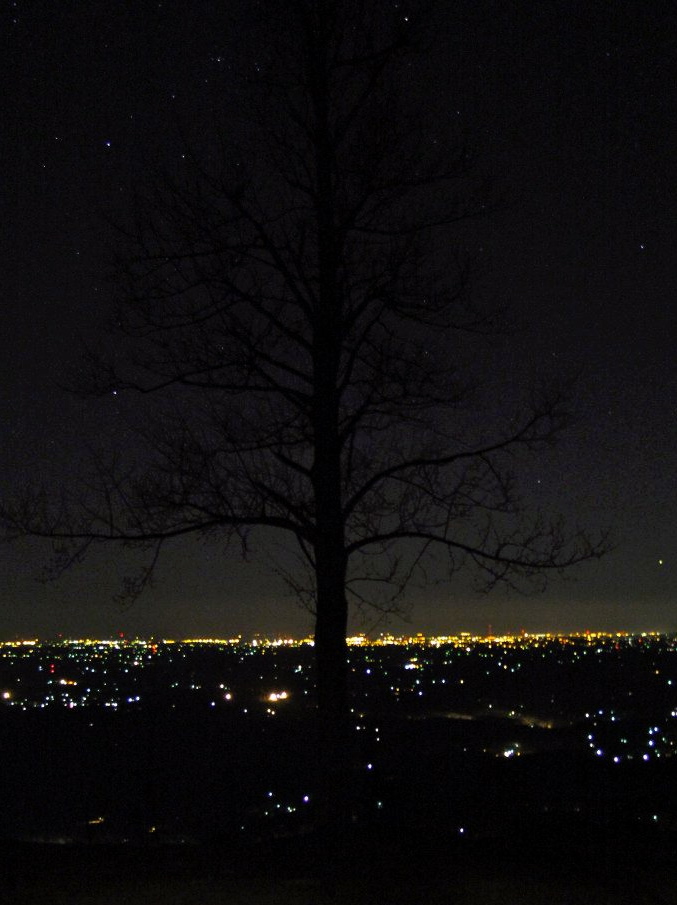 (photos by Will Caswell, Hunter Burgess)
Though I could try to expound on my time in the mountains, I don't believe any words I align would do. But seeing as 2015 is ready to make its entrance, what I will share is this:
One night as the eight of us were sitting at that well-loved wooden table, my friend Jenna introduced the idea of choosing one word for the new year. So each of us picked words for both the year coming to a close, and the year at hand. We described a little of what the past year had been like, and the new words we chose seemed to represent who we hoped to become, how we'd adapt, and new ways we'd open ourselves to be molded by our Maker.
The word I chose for 2014, sacrifice, seemed to show itself in the darkest of corners, nudging me to do hard things- mostly I failed to listen. But the word has been glued to my side, and though it's time to choose a new word, the glue's stuck; the word decided to stick around too.
(photo by Hunter Burgess)
After much consideration and prayer, the word I've chosen for 2015 is dwell. I'll admit I had some help from Merriam Webster, who made a 3-fold contribution to what I hope for this span of months (and beyond) to be focused on:
1: dwell - to remain for a time.
Currently, I'm nestled in a pocket at the base of the Blue Ridge, a college student learning about psychology and nonprofit leadership, a Young Life leader grasping the Gospel, a friend learning [somewhat stubbornly] to put others first. Though scene change is an impending reality, it still can't be seen-- even by telescope. Being here forever would diminish growth, but thinking about where else I may be someday delays the arrival to who I have to be now.
Jeremiah 29:7 says: Seek the peace and prosperity of the city to which I have carried you... Pray to the Lord for it, because if it prospers, you too will prosper. I don't want to be just another resident-- I want to mark on and be marked by my dwelling place, wherever it may be.
2: dwell - to keep the attention directed.
Since I've taken root for the time being, I've got to put my phone away and pay attention to what surrounds. I want to leave the classroom with lengthy, legible notes. I want to swim far into the deep end of the Word, to drown in life. I want to notice strangers in need, and swallow enough of my pride to speak to them. I want to accept the invitation to love my friends well. I want to tune my ears and my heart to Truth, so I'll know when to pick locks of slammed doors. For someone who calls herself attentive, there are many miles to go.
3: dwell - to speak or write insistently
This definition could be my favorite of all, given my highest hopes of being the dreamer victorious in catching up with the dream. If I really do want to be a writer, I can't stop writing. This year, I want to be diligent in practice, deepening my understanding of the trade, developing a richer love and a sharper skill for placing words together in such a way so that darkness cannot prevail.
Choosing a word for the year has come to replace my old method: half-heartedly forming rigid resolutions I'd plan to accomplish in vain as the months rolled back to the start. I like the ambiguity of a single word, and the way it leaves room for shifting if needed. I like the ease with which one word can be shared, freely giving reminders to never lose sight of the big vision held within the word's first letter to the last. Most of all, I like the way a word continues to appear as needed, applicable not only to the year it was selected for, but years and days to come.
With that being said, I encourage you to choose a word thoughtfully, to share your word willingly, and to accept advice that stems selectively. Here's to 2015, and to the everlasting impact of one solitary word. Happy New Year, friends!